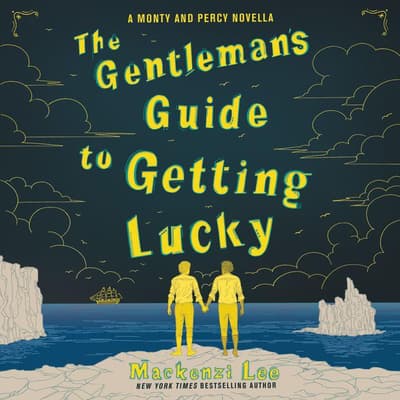 Format:

Retail CD

(In Stock)
Available on 11/26/2019

ISBN: 9781094025872

Available on 11/26/2019

ISBN: 9781094025865

Available on 11/26/2019

ISBN: 9781094025889
Category:
Fiction/Romance
Audience:
Young Adult (12–17)
Language:
English
Summary
"The queer teen historical you didn't know was missing from your life." — Teen Vogue, on The Gentleman's Guide to Vice and Virtue
In this funny and frothy novella that picks up where the New York Times bestselling The Gentleman's Guide to Vice and Virtue leaves off, freshly minted couple Monty and Percy fumble through their first time together.
Monty's epic grand tour may be over, but now that he and Percy are finally a couple, he realizes there is something more nerve-wracking than being chased across Europe: getting together with the person you love.
Will the romantic allure of Santorini make his first time with Percy magical, or will all the anticipation and build-up completely spoil the mood?
Editorial Reviews
"The queer teen historical you didn't know was missing from your life." —Teen Vogue on The Gentleman's Guide to Vice and Virtue
Details
Available Formats :
Retail CD, Library CD, MP3 CD
Category:
Fiction/Romance
Audience:
Young Adult (12–17)
Language:
English
To listen to this title you will need our latest app
Due to publishing rights this title requires DRM and can only be listened to in the Blackstone Wholesale app
DRM (Digital Rights Management) is a copyright protection for digital media. While much of Blackstone Wholesale's content is DRM free, and allows for usage across platforms, select products on Blackstone Wholesale are required by publishers to have DRM protected files. These products will be playable exclusively on the Blackstonewholesale.com apps, available for iOS and Android devices.