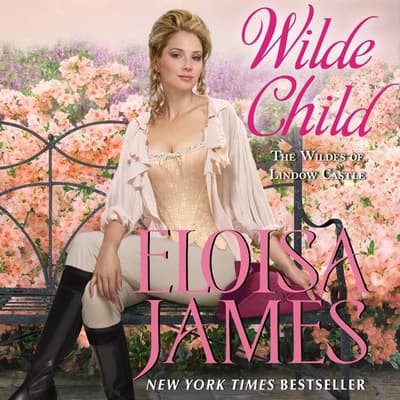 Format :

Retail CD

(In Stock)
Category:
Fiction/Romance
Audience:
Adult
Language:
English
Summary
A Mass Market Original—Also Available in a Hardcover Library Edition
Eloisa James returns to the Wildes of Lindow Castle series with the next Wilde child who runs and joins a theater troupe—and the duke who tries to save her reputation.

He wants a prim and proper duchess, not the Wildest of the Wildes.
Already notorious for the golden hair that proves her mother's infidelity, Lady Joan can't seem to avoid scandals, but her latest escapade may finally ruin her: she's determined to perform the title role of a prince—in breeches, naturally.
She has the perfect model for an aristocratic male in mind: Thaddeus Erskine Shaw, Viscount Greywick, a man who scorned the very idea of marrying her.
Not that Joan would want such a dubious honor, of course.
For years, Thaddeus has avoided the one Wilde who shakes his composure, but he's horrified when he grasps the danger Joan's putting herself in. Staring into her defiant eyes, he makes the grim vow that he'll keep her safe.
He strikes a bargain: after one performance, the lady must return to her father's castle and marry one of three gentlemen whom he deems acceptable.
Not including him, of course.
Editorial Reviews
"Deftly written, delectably witty, and delightfully sexy."
—
Booklist on My Last Duchess
Details
Available Formats :
Retail CD, Library CD, MP3 CD
Category:
Fiction/Romance
Audience:
Adult
Language:
English
To listen to this title you will need our latest app
Due to publishing rights this title requires DRM and can only be listened to in the Blackstone Wholesale app
DRM (Digital Rights Management) is a copyright protection for digital media. While much of Blackstone Wholesale's content is DRM free, and allows for usage across platforms, select products on Blackstone Wholesale are required by publishers to have DRM protected files. These products will be playable exclusively on the Blackstonewholesale.com apps, available for iOS and Android devices.